These boys and I were all kinds of knee deep in January and suddenly we turn around and well, it's February don't ya know. February I think I love you. Really. Or, at least I'm pretty sure I LIKE-like you. Or something. It's complicated.
This will be a crazy month for us. Crazy in the good and crazy in the just plain crazy sense. But there's something about January, like right after the first of the month, where it turns all sorts of pressure filled. Like everyone in the whole entire world, meaning me, was supposed to be grabbing life by the horns and also their ideal weight by the second week, or maybe second day, it's hard to be sure, the pressure and all, but all those Christmas cookies were just sitting there on the counter all proud of their right jolly 'ole selves and, well, that leads to a whole lot of after the new year guilt and geesh throw in a terrible flu season and a month of rain and well, I'm sad to see the first month of 2013 go, but mostly...
A real quick heart garland made from upcycled pages of an old Free Surf magazine, 'cause, YOU, like February, I adore. And, also, I'm always so very grateful for your company. Always.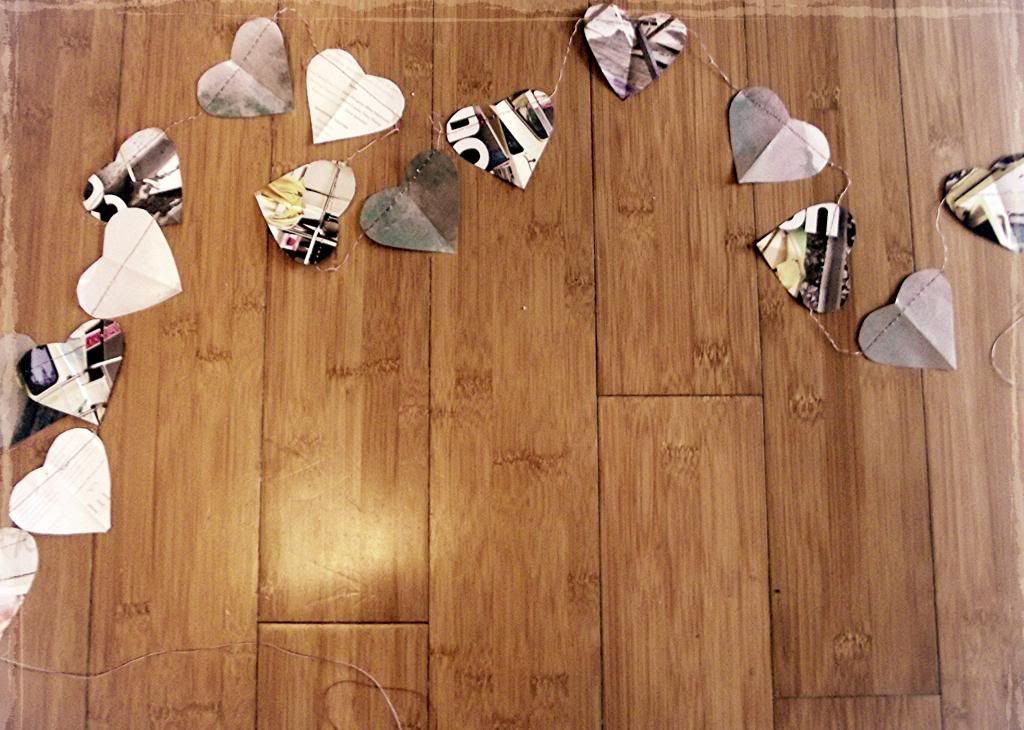 thread and needle (or sewing machine)
Cut a quick heart template using one magazine page, I love love love free hand hearts-- they're so very whimsical but if you'd like a template you can find one here.
Once you're satisfied with your template use it to cut out ten or more hearts from the magazine pages. I love Free Surf magazine for projects because, the mag is free in Hawaii, let's be honest, and the graphics and images are amazing.
Using your sewing machine run a quick stitch through all the hearts leaving a generous, or as desired, amount of extra thread between each. If you're hand stitching you can easily go in one side of each heart and out the other until they're all strung. And if you have an aversion to sewing, or, if you just wanna get on with it 'cause, really, this is a magazine we're using here and it's not going to last forever or anything, well, you could lay out your hearts face down and glue or tape your thread or string to the back.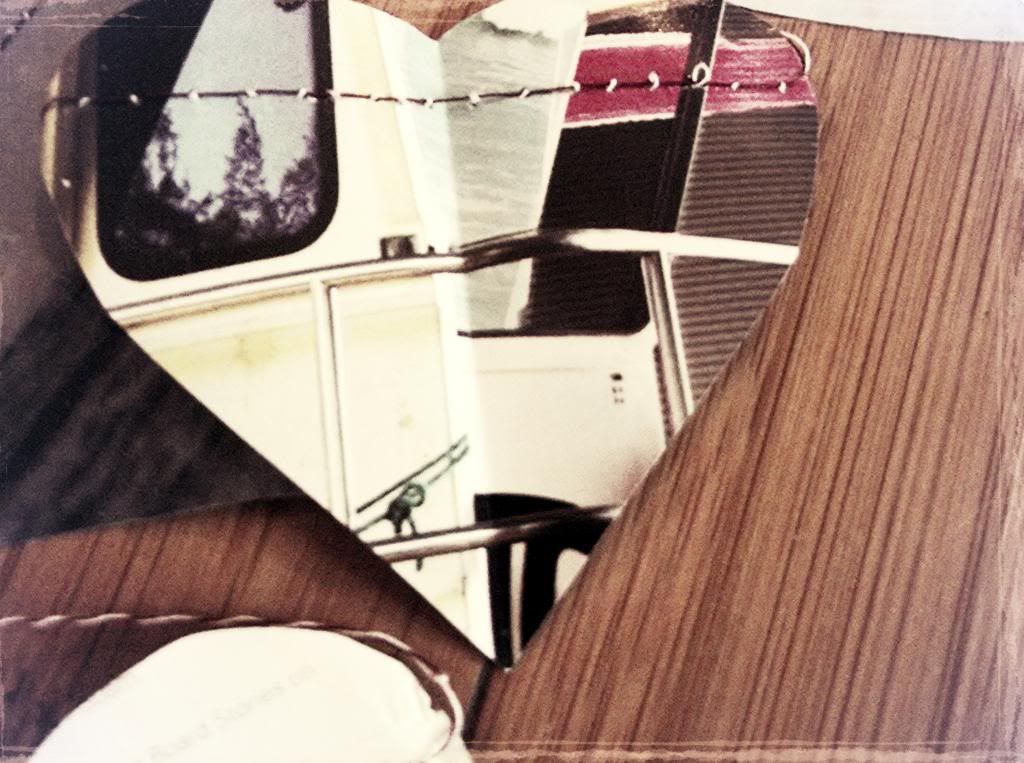 Here's to February. Ready or not, here we come.
More about free surf here.