I'm so very often stopped on the street and asked "how do you do it? You always seem to have it all together", said this girl NEVER.
I don't do it all. I don't even pretend it very well. And I'm pretty darn sure no one has ever mistakenly gotten that impression. Sigh.
Today I hung the "gone fishing" sign on our little shop, here. It was a hard-ish decision to come to, but not as hard as I once thought it'd be.
I am not great at saying "no" and passing up opportunities. Really, I suck at it, pretty royally, but I am getting in as much practice as my "people pleasing" soul can handle, which amounts to about one teensy tinsy sugar filled spoonful at a time. I'm learning. Slowly.
We'll do a lot of traveling over the holidays, these boys and I, and with a house already full of winter coughs and sniffles and with taking on the mammoth task of somehow pulling Christmas out of a suitcase-- now THAT will be a magic trick to behold, well something's gotta give. And I can't be sure but I do suspect that sweet little shop of ours, well, it'll still be there in the spring, or summer or so...
So, if you happened to determine in the early fall that you would blanket the planet in peace and recycled t-shirts and then proceeded to hoard t-shirts of every color and size and such, or if you just happen to have a t-shirt to spare, well, here ya go...
A Sweet Little Upcycled T-shirt Pom Pom Package Tie
1 cup of eggnog (a key ingredient for any holiday craft, obvs)
Cut t-shirt, width wise, into strips about one inch wide. I did another project here that might help. Take one strip and cut it into short 1 inch long sections, (for larger pompoms cut "strings" longer and use more to add fullness). Lay these in a bundle across one long strip, (cut the "string" so that it is open at both ends and is no longer an infinity loop).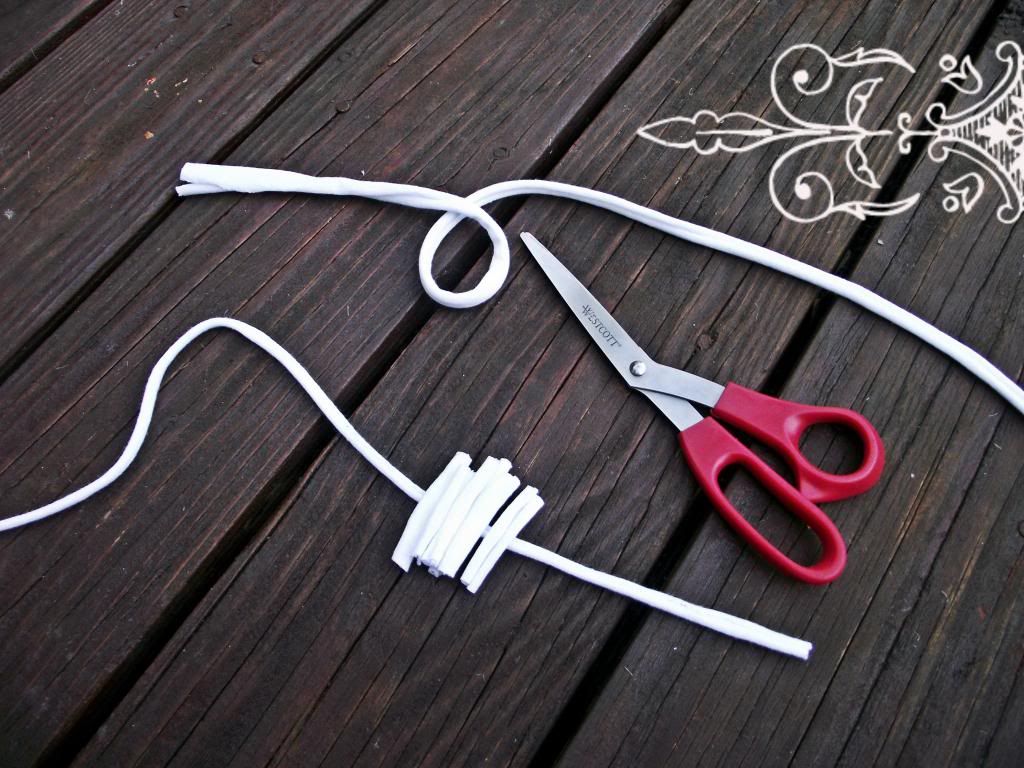 Lay a second long strip, (cut similarly to the first), on top of the pile of short sections.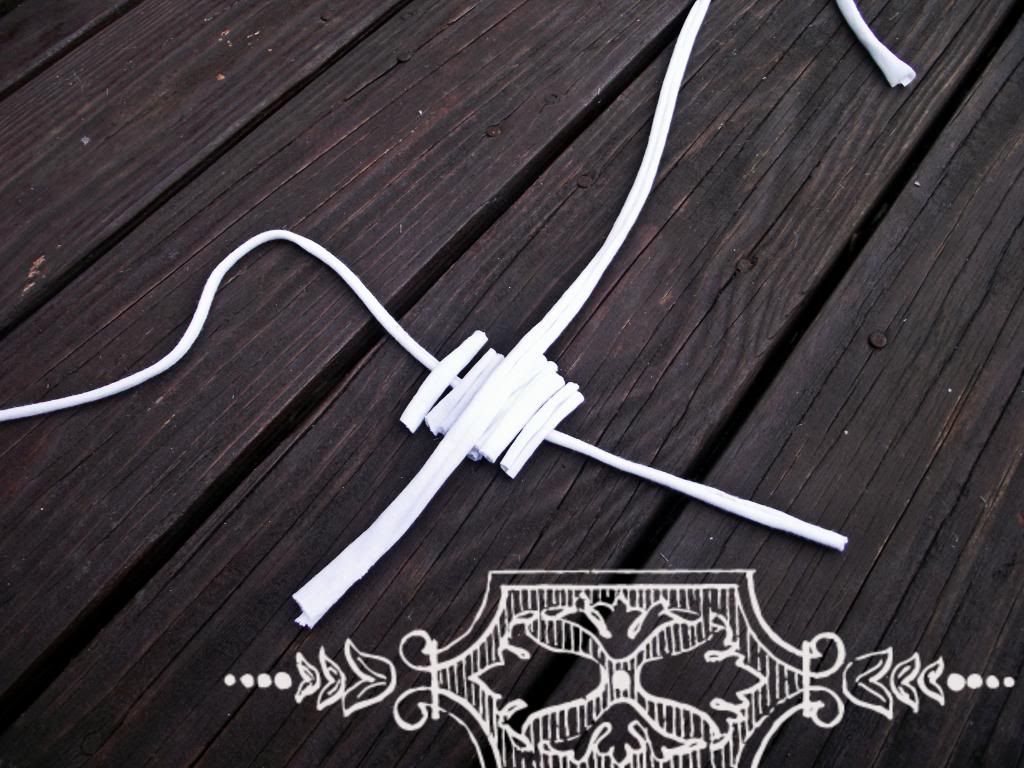 Gather and tie securely in a tight knot. so that you have a pom pom with a long tail. Knot one end of the tail and slide the pom pom down against the knot. Repeat for the other open end of the long "t-shirt string" so that you have a pom pom on each end.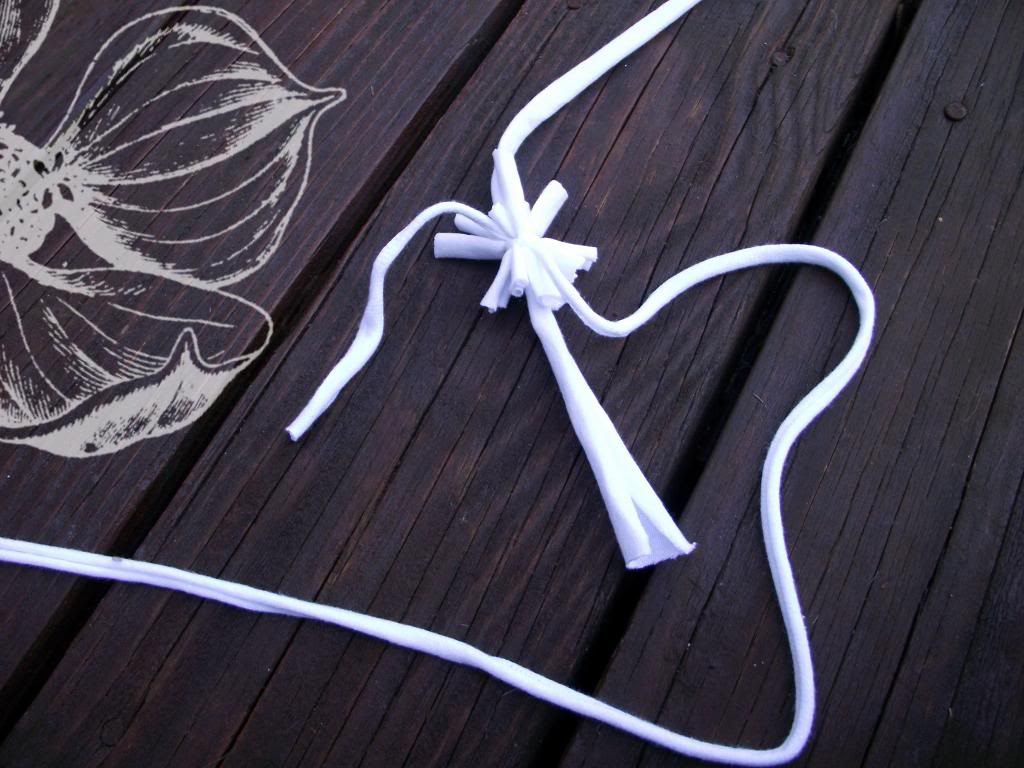 Trim the short strands as desired. (cutting off any protruding parts of strips will give you a tighter more snowball effect, leaving strips at varying lengths creates a more star like pom pom).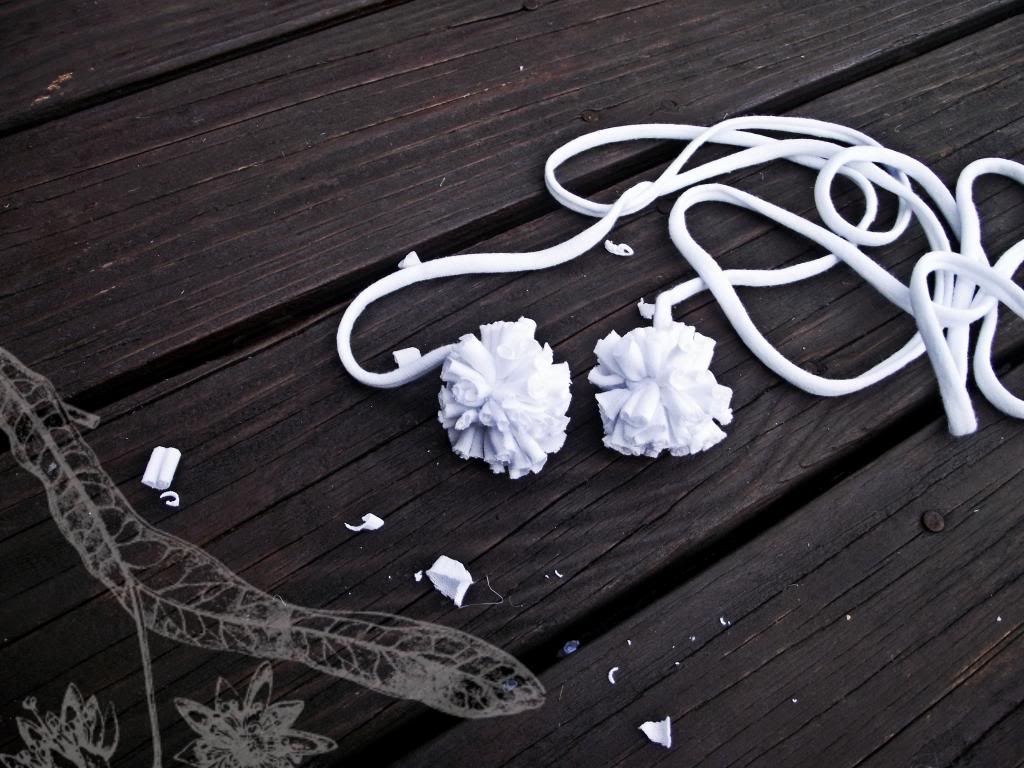 Ta-DA. Fit to be tied with joy onto any holiday package. Or ice skates. Don't these just scream a winter day spent skating at the Rockefeller Center outdoor rink? I mean, right?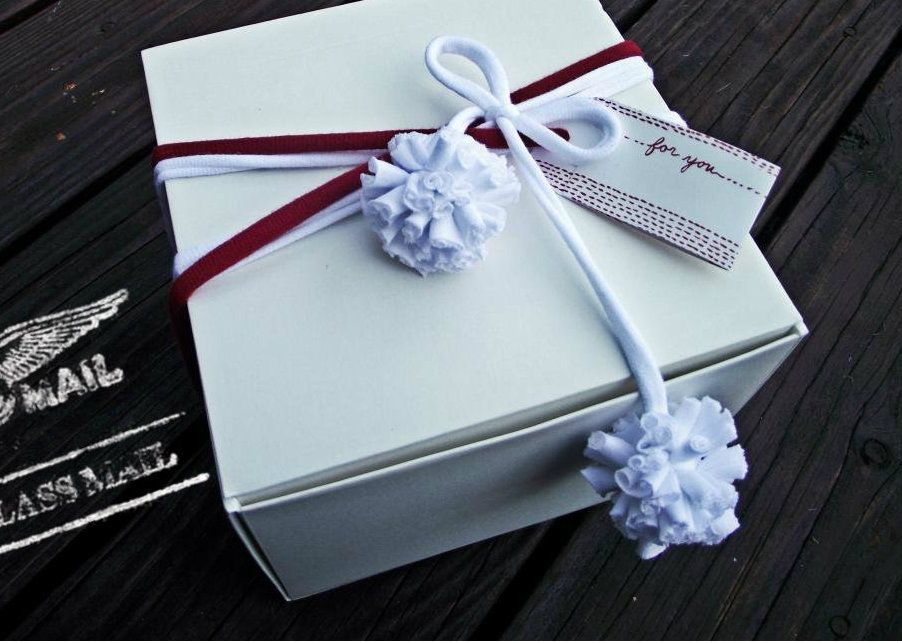 A way cooler tutorial here.
In truth I tried it with a cardboard guide
as well as free form; free form was way easier for me. Way.
Even for larger pom poms.
Join me, if you please, for a sweet link up with friends...