I am so ridiculously saddened to report: I am no sort of a sentimental fool.
Oh, I wish I were. I do-ish. Or, I think I should-ish. Which is sort of the same thing-ish?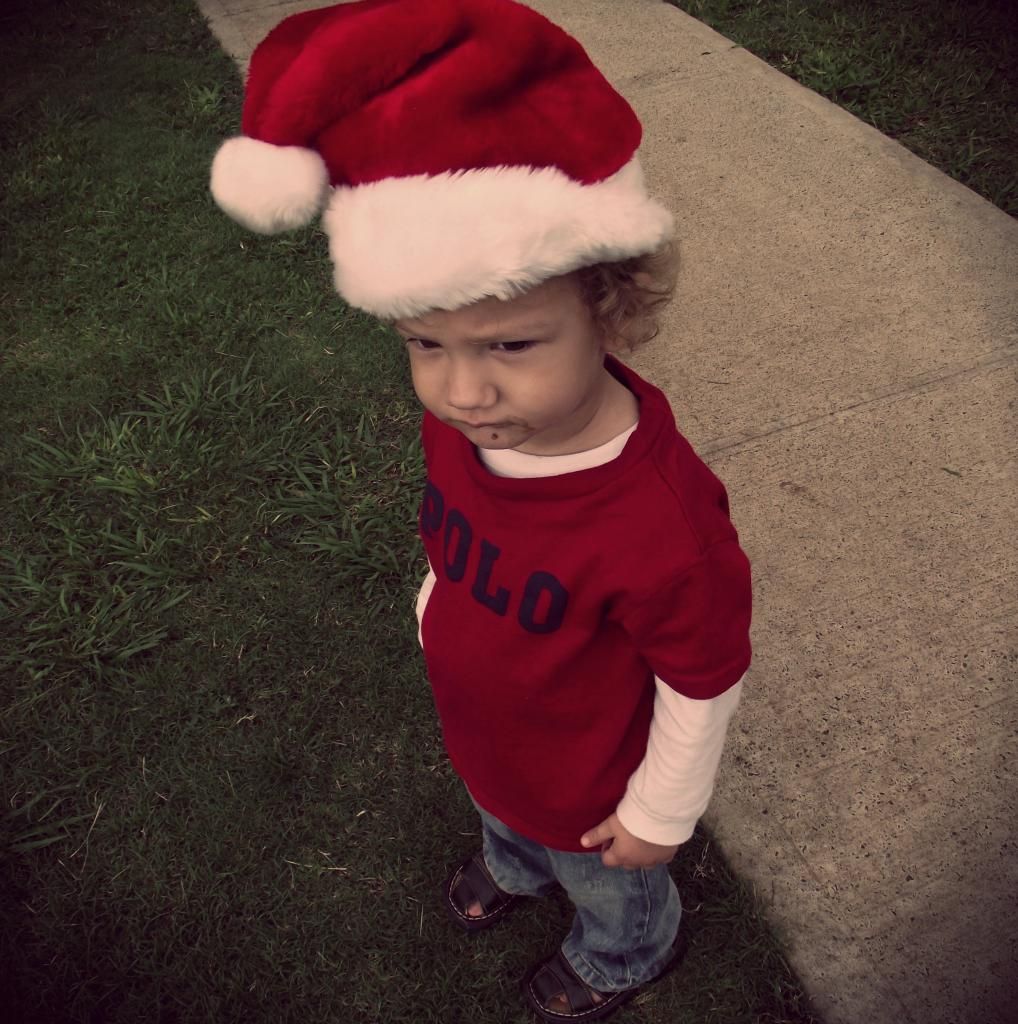 I wish the things that THAT Charlie so easily holds on to, the bits that he knows we'll look to in later years as some sort of measure of our living here in these days, well... I wish I were more moved to tuck them safely away. But I am not. I travel light. Which is not necessarily a thing I love, it's just a sort of a thing I do.
Also, I'm so very shamefully sorry to have to tell you here that I am no sort of a finisher of any sort of things. Surely, that would be a noble one to be. Surely?
But regretfully , 'tis a thing I am not. Sigh.
I am the runner, who gets two steps from the finish line and then stops, suddenly. Thanks the road for the run, the runners for the company and the sweat for the falling and then somehow determines the going was enough, and sets off in search of a new path, no trophies needed. It's a sad truth.
And each year our sweet Christmas cards fall sad sad victim to these little truths of mine. Not on purpose, just, I suppose right on, some
absurd
sort of
cue. And so I give you our Christmas cards from years past, which were heavily designed and not so heavily distributed, (read as: pretty sure no one at all near or far received a one). Sorry?
See, it was a series, bundled in a simple paper strip of a sleeve. Oh it had real potential for real Christmas cheer.
Right?
Except I thought it a bit depressing, although I loved that beam of light on those little boys, and so hesitated and then all of a sudden we were ringing in the new year and...
It's a two sided ornament sort of an island card. Or it woulda- shoulda- coulda been... cut round and hung from the simplest of red ribbons. And it featured Charlie and Tyty on their maiden voyage in the outrigger canoe Charlie built, by hand. See? Our testament to life's amazing everyday miracles and such. Sigh.
And maybe if you played this little something down here and then scrolled up real quick and then scrolled back down nice, and easy, and slow, well, maybe, these could be like a "this year" sort of Christmas card.
Merry Christmas 2012-ish?
Not so much-ish, right? Right.
I've got my work cut out for me.