Join me, if you please, for a Holiday Heart Check. It's just a little something I'll be doing each week as we countdown the weeks to Christmas. It's all quite simple I suppose, just a slight attempt to remember what's most important a midst the hustle and bustle.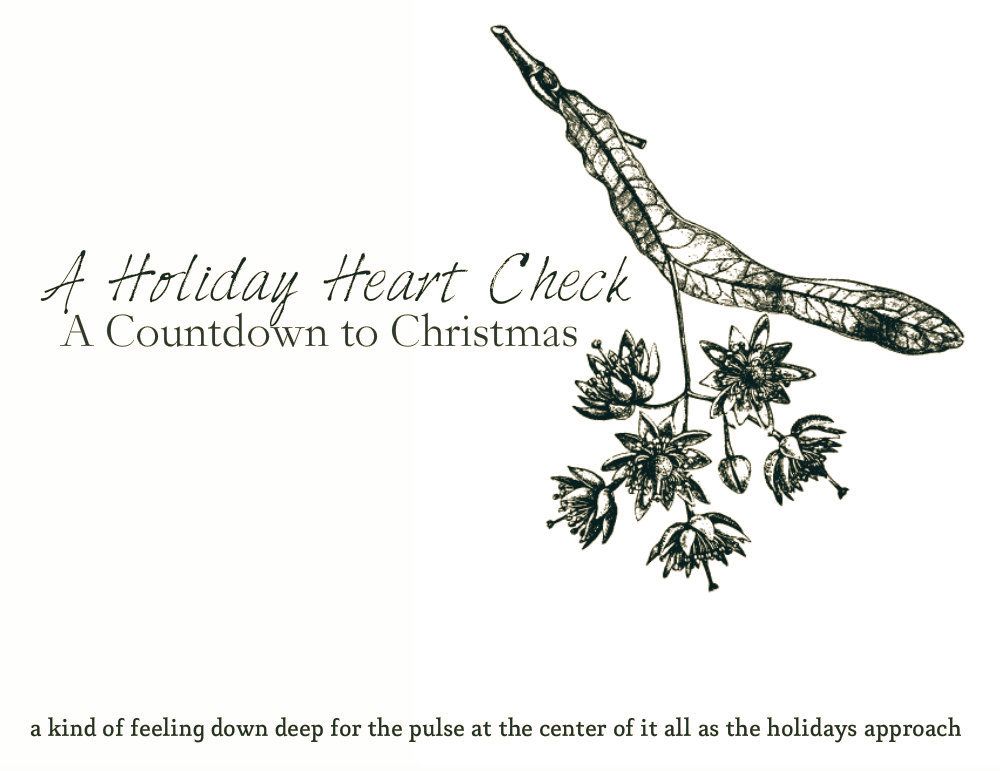 This week I will try oh so very hard to fill up a tub full of warm water, gather the candles that all ready burn in different parts of this house and soak for a bit. It's not always easy to carve out those moments for myself with two littles in the house and, well, a house that seems so very much mine to care for, you know? But I'm thinking it might just be the moment of clarity I need. I'm gonna commit to six and may just die of surprise if I get sixty in.
And then there's this, a two ingredient face scrub for glowing skin. It's become my daily attempt to pamper myself just a tad.
Three Tablespoons Baking Soda
Apply to moistened face using circular motions.
Let sit for five minutes and then rinse off completely.
Follow with your usual moisturizer
A right quick jump to next week's holiday heart check here.