There's a sort of a thing that happens to my little soul this time of year, when I start to hear in my very own mind a playlist of Christmas songs sung in the voices of the friends and family and strangers too who have caroled them in the streets or round the Christmas trees or in the churches that I've passed through over the years.
Join me if you please for a holiday heart check.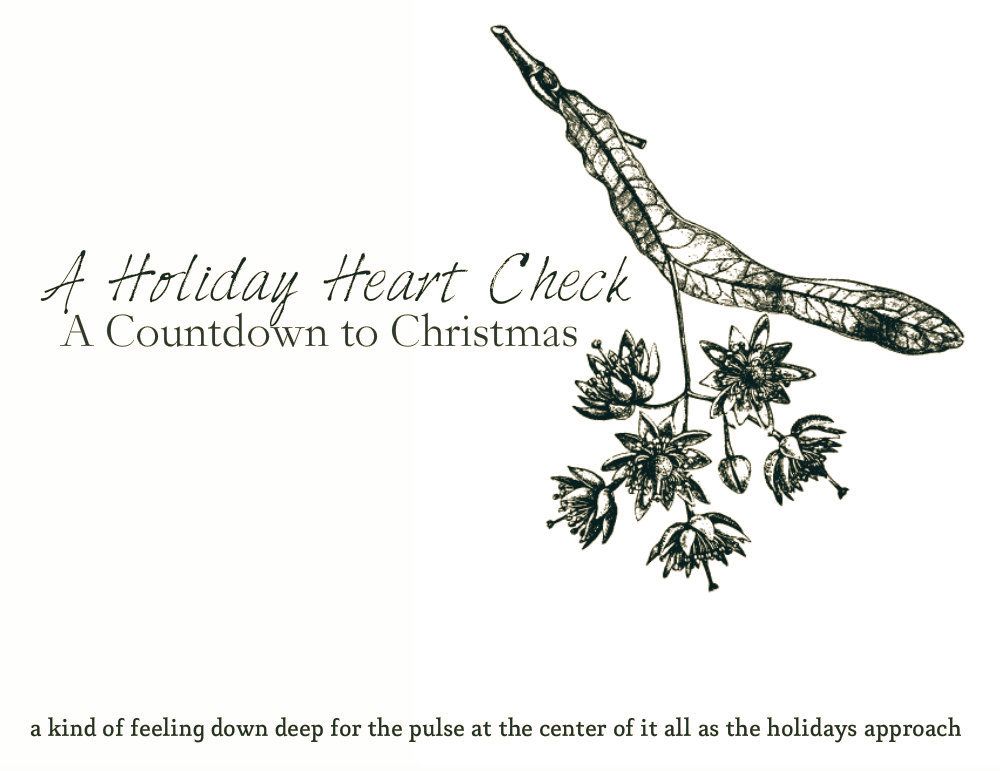 It's not been so easy lately but I'm trying oh so very hard to resist the urge to sound the noisy "there are only five weeks 'til Christmas" gong. It starts, that beating of the gong, with a listing of all the lists of things to be done and bought and listed. Finally reaching it's crescendo with a sort of beating out again a tally of the lost weeks of doing and buying that have passed.
I think, instead I'll take those voices in my head for a long winter's walk and see if, just maybe, I might find again that little girl who so easily believes.
Walk for Five or Fifteen or Fifty Minutes
If this is your first holiday heart check,
it might help to start
here
.
And,
a playlist of some of my favorites for long winter walks.